Our foremost objective is to ensure our customers' comfort and foster strong, reliable business connections. This commitment is reflected in our range of payment options. For the initial order, we offer PayPal payments . PayPal has buyers protection with any purchase customer places.  However, our preferred mode of payment is bank transfer.
Our Payment Options:
PayPal Payment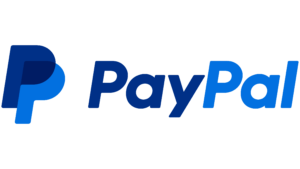 Upon order placement, we manually process orders and send a PayPal invoice.
Enjoy the added security of PayPal's buyer protection.
Note that PayPal payments may include a surcharge because of the extra charge of PayPal system, we charge 5-10% surcharge.
Bank Transfer
We accept SEPA , US  and UK bank transfers.
Once an order is made, we process it manually and provide the necessary transfer details.
Credit/debit card payment                       
Once the order is placed we manually process it and send you payment link.
This method can have a surcharge of 1-2%.
This payment method is subject to your location
Cryptocurrencies
In addition to traditional methods, we also accept payments in cryptocurrencies like Bitcoin.
10% discount on your order
These options ensure flexibility and accommodate diverse preferences, contributing to a seamless and trustworthy transaction experience.