When it comes to sports, athletes will do everything they can to gain a competitive advantage over those they come up against. This often involves using sports science to improve physical conditioning, stamina, and more. Sometimes, though, athletes might choose to go down a more ethically dubious route and use performance-enhancing substances. This can include suspected performance-enhancing substances like Meldonium.
Typically sold under its trade name Mildronate, Meldonium has been listed as a banned substance by the World Anti-Doping Agency (WADA) since 2016. Since its creation in the 1970s, though, it has been used commonly – especially in Eastern Europe. The drug itself is most commonly made in Latvia by the pharmaceutical firm Grindeks. It is typically sold as a treatment for heart conditions and other ailments.
Primarily a metabolic modulator, Meldonium has been widely used by athletes around the world before its official banning. Since the banning order, many athletes have been caught and banned for its use.
Why Would A Professional Athlete Be Interested In Using Meldonium?


For the most part, Meldonium is used to help treat coronary heart disease. If an athlete were to use Meldonium, they would do so because this product is believed to help increase exercise capacity and performance. Meldonium can help to expand arteries as well as increase blood and oxygen flow within the body. Much like insulin, WADA thinks that this is a metabolic modulator. The exact meldonium effects for athletes are still a topic of discussion in the year 2023.
Many athletes claim to take Mildronate for health conditions, as it is believed to reduce issues with cardiovascular system. It can also be linked to treatments for problems such as stomach ulcers, eye injuries, and upper respiratory tract infections. So, a professional athlete might have various innocent reasons for using Meldonium.
There are some very popular examples of Meldonium being used in professional competitions; we will look at some of them below.
Arguably, the most high-profile examples hail from Eastern Europe, where Russian athletes Maria Sharapova, Alexander Povetkin and Alexander Krushelnitsky have either admitted using the drug or have tested positive. Other widely known athletes caught using Meldonium are Swedish athletics participant Abeba Aregawi, Endeshaw Nagesse from Ethiopia, and Norwegian weightlifter Ruth Kasirye.
Since Meldonium was first banned by WADA, over 170 failed tests have been discovered. The largest bans came in the form of 4-year bans for Irish Gaelic football player Ray Walker, Canadian wrestler Tamerlan Tagziev and Ukrainian canoe sprinter Oleksandr Saenkevych. Kazah footballer Aybol Abiken also received a 4-year ban, while Russian boxer Igor Mikhalkin received a 2-year ban.
The countries with the highest level of athletes cited for Meldonium use include Russia (20) and Ukraine (7). Several countries, such as the United States of America, Romania, and Lithuania, have all had more than one athlete cited for Meldonium use in competition.
It is important to note, that not all athletes who have been found to use Meldonium have been banned. For example, Ukrainian biathlon participant Olga Abramova was given a no fault charge. However, all professional results from January 10th 2016 to February 3rd 2016 were voided. Others were given provisional suspensions, including Ukrainian wrestling trio Andrii Kviatkovskyi, Alen Zsyeyev, and Oksana Herhel.
Others, such as US tennis player Varvara Lepchenko, were given a No Fault result. The same goes for Polish mixed martial arts (MMA) fighter Daniel Omielańczuk.
Russian athletes cited for Meldonium usage have also regularly been cleared by the Russian Anti-Doping Agency (RUSADA).

However, there are several arguments from professionals in the industry that Meldonium should not be treated as a performance enhancing drug.
The Scientific Director of the Banned Substances Control Group (BSCG), Don Catlin, suggested in the past that Meldonium is not a performance enhancer. He noted that were was "zero percent" performance enhancement from taking the substance. Another expert, Mayo Clinic anaesthesiology professor Michael Joyner, stated that he "would be shocked" if Meldonium provided more of a performance boost than caffeine or creatine.
Maria Sharapova Meldonium: Did The Russian Star Use Meldonium?
The most high-profile athlete who received Meldonium related ban is arguably Maria Sharapova. The Russian tennis star, one of the best of her generation, admitted to using the drug. This came to light in March 2016, when the former world number one tennis player failed a drug test during a competition in Australia.
When it comes to Sharapova Meldonium was claimed to be used to help her deal with health conditions she had been dealing with over for a decade. She claimed that she was not aware that Meldonium was banned. The Meldonium effects on athletes became a hot topic, given the high-profile nature of Sharapova's case. This previously little-known drug became one of the most discussed treatments in sport.
Sharapova has previously claimed she was taking Meldonium to help her with a magnesium deficiency due to a historical, familial connection to diabetes. Since the drug increases blood flow, it can boost exercise capability. In theory, athletes could outperform others by bringing more oxygen to muscle tissue. Therefore, despite the claims of previous health issues, the tennis authorities looked disapprovingly on Sharapova's usage.
Sharapova was given a two-year ban by the International Tennis Federation (ITF), which was eventually reduced to 15 months by the Court of Arbitration for Sport. The high-profile ban for Sharapova led to some pretty extensive discussion around the use of Mildronate and its other trade names. However, it was reported that the European Games in Baku in 2015 saw a 'wide proportion' of athletes taking the substance.
While the Sharapova Meldonium case was arguably the most high-profile of all, it was only the beginning of Mildronate WADA bans. Another high-profile example of Meldonium use in professional sports occurred during the 2018 Winter Olympics. Specifically, in the sport of curling.
Meldonium Curling Scandal: What Happened?
When it comes to the use of Meldonium in curling, it might not seem like the most obvious place to find such doping use. During the Winter Olympics of 2018, the Court of Arbitration gave Russian curling star Alexander Krushelnitsky a formal charge for a doping offence.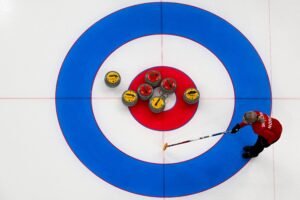 In February 2018, he was reported to have failed the doping test – his B sample also tested positive. The player was given a four-year ban, meaning he would be unavailable to compete until February 2022. For his part, Krushelnitsky says that he did not take the drug. The ban, though, stuck.
At the same time, his bronze medal from the Winter Olympics was stripped from his possession. The Saint-Petersburg-born star was regarded as a top-class skip, and was a key part of the Russian team finishing in the bronze medal position in the tournament.
Why would an athlete in a sport like curling need to resort to doping?
Many argued that using Meldonium in curling has benefits because the increased blood flow helps to reduce the strain the body – especially the arms. Curling is a repetitive sport,where the same muscle groups are used over and over again and this greatly impacts accuracy. During tournaments, this can lead to loss of performance and worse results.
With increased blood flow and oxygen around the body, athletes are less likely to feel the performance drop-off caused by fatigue. This means that, with Meldonium, curlers could potentially play to their best level for longer during the tournament. The increased blood flow and oxygen would also contribute to quicker recovery between matches, allowing for more consistent performance over others. Therefore Meldonium in curling is an excellent choice as a performance enhancer.
Meldonium use in Crossfit
Altough Crossfit is relatively new sport, there are plenty of doping cases in this sport as well. Since Crossfit is extremely physically demending sport, it is no suprise to see cases of Meldonium usage in this sport.
Crossfiter Svetlana Veselova tested positive for Meldonium on August 3, 2023, leading to a 4-year ban from CrossFit competitions. Her case is not an isolated one, as several other CrossFit athletes have also faced bans due to the presence of Meldonium in their samples. Notable examples include Lefteris Theofanidis, who received a 4-year suspension in December 2023 for testing positive for Meldonium at the 2019 Dubai CrossFit Championship, and Bernard Luzi, who faced a similar sanction during the CrossFit Games.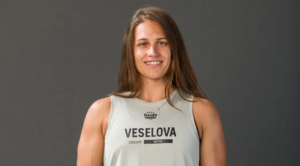 In response to her suspension, Svetlana Veselova has taken a strong stance, asserting that she had informed CrossFit about her prescribed use of Meldonium, which was a part of her post-surgery recovery. She contends that CrossFit acted unjustly in disqualifying her and suggests that her nationality, being Russian, may have played a role in the decision. In a bold move, she has chosen to pursue legal action by suing the CrossFit Games to advocate for fair treatment of every athlete and to emphasize the importance of equal and impartial evaluation, regardless of an athlete's background. Her determination to address what she sees as selective treatment based on nationality . This argument can stand some criticism because we all know how often Russians are caught doping.
Meldonium Effects for Marathon runners: What Do The Experts Say?


Few sporting events are more draining on the body than marathons. That is why there is an increasing interest around the potential meldonium effects for marathons. Some people wonder if Meldonium could help marathon runners in the same way it may have helped other high-performance athletes, given that Mildronate can increase blood flow and aid the body in maintaining high levels of athletic performance where it might not have been possible otherwise
However, there is little to no expert insight into the potential for Meldonium effects on marathons.  The general benefits of Meldonium mean that it could provide athletes with a greater chance of higher finishes simply due to the increased blood flow and oxygen within the body.
All of this said, given most marathons are not going to be professional sporting competitions, it is likely that they will not fall under WADA authority. Anyone running a marathon wondering if the Meldonium effects for marathons could help them to finish higher up the rankings or just help them feel better during the run, can definitely try it. Given that Meldonium is an OTC medication is all countries where it is sold.
Meldonium In Bodybuilding: Is There A Case?


Meldonium in bodybuilding has become a common talking point among bodybuilders. Given the fact it can make exercise easier and give that little edge, it could be a beneficial aid to those who are dedicated bodybuilders. There are some intriguing examples of bodybuilders using the treatment, with personal testimonies found online suggesting it might provide many benefits without any bad side effects.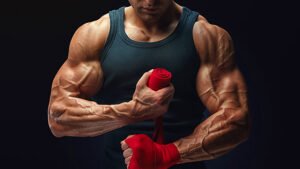 Bodybuilder in his meldonium review mentioned that the energy and mood-lifting effects of meldonium are evident, and it also significantly improves focus. He states that he starts to feel the effects an hour after the dose in the morning, he feels that effects are undeniable but not overpowering or excessively severe. He also mentions that Mildronate is really rather fantastic when combined with his morning caffeine intake.

When this bodybuilder started strength training, he says that the improvement in his stamina, recovery time, and total strength really took him by surprise. Additionally, there was a sharp increase in focus and attentiveness. When lifting he regularly increased everything by 5 pounds, and  then he  noticed that he could easily complete 2–3 more repetitions than usual. This testimony clearly shows how meldonium can be massively beneficial in bodybuilding. He continues with statement that the energy boost from Meldonium is not harsh or uncomfortable like so many "pre workout" supplements are to many of us; He also can't stand most of them because of the absurd irritating effect or the excessive amount of caffeine they flood your system with; instead, it's just a general increase in energy and a noticeable decrease in regular daily fatigue. In the end ,  the bodybuilder did not notice any effects from meldonium.  Although one of the side effects listed in Meldonium instructions is insomnia, his sleep was not impacted in any way.
Knowing how often and how many serious drugs are used by bodybuilders, Meldonium would be the safest of those drugs by far. It even could have cardiovascular protecting effects with those bodybuilders who use hard drugs and strain their hearts and cardiovascular system. So long as a bodybuilding competition does not fall under WADA protection, Meldonium usage might be something to consider.